Food in Canada differs so greatly from area to region that describing any meal as authentically "Canadian" might be challenging. However, there are particular foods and ingredients that every Canadian visitor should sample.
Maple Syrup – The most famous food in Canada
Maple syrup is perhaps the classic Canadian delicacy, often eaten with pancakes and bacon for breakfast. But it may also be used as a sweetener in baked goods, sweets, or drinks. Canada produces more than three-quarters of the world's supply of this delicious syrup, and it commemorates its maple history with hundreds of events each year.
Poutine – The best cuisine of Canada
This meal is a famous French-Canadian delicacy that is centered in French Canada. You can see it throughout the country. Poutine, which consists of french fries covered with brown gravy and fresh cheese curds, is well-known as a late-night pleasure as well as a reviving morning delight. While it was invented (and continues to be) a fast-food delight, many high-end Canadian restaurants now offer spruced-up versions, garnishing the basic meal with duck confit, foie gras, sweet potato fries, or even lobsters.
Poutine Râpée
This food is distinct from traditional poutine since it originates in Acadia, a culturally distinct region of French Canada with strong roots in Cajun culture. Poutine râpée is a pork-stuffed potato dumpling that is usually served during Acadian occasions.
Lobster Rolls
Lobster rolls are a famous Canadian summertime snack that originated on Canada's Atlantic coast and are now accessible in Ontario, Quebec, and Nova Scotia. Canadian lobster rolls are a delicacy you don't want to miss, made with lobster, mayonnaise, black pepper, and lemon juice and served on anything from a hot dog bun to a pita pocket.
Salmon – special food in Canada
From indigenous peoples to French Canadians to recent Asian and South American immigrants, there is hardly a culture in Canada that does not make use of Canadian salmon in some form. This fish is the foundation of Canadian cuisine. And people can find it served in a variety of ways, including freshly baked, pan-fried, smoked, and even converted into jerky.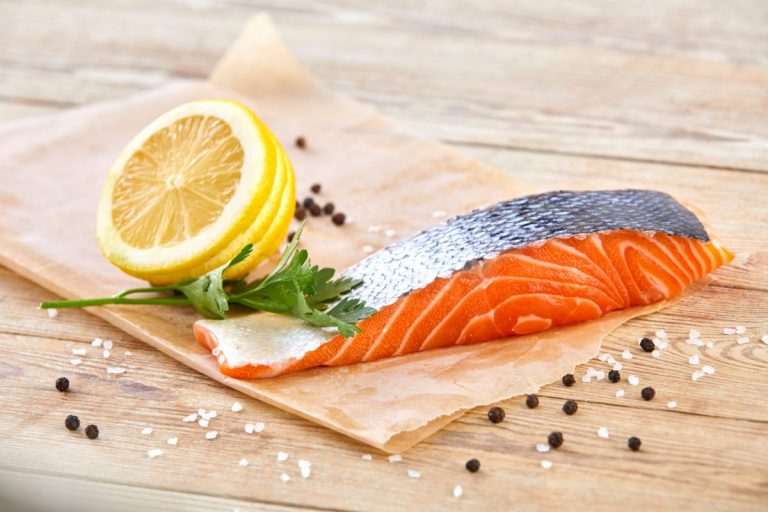 Caribou Stew
This unique food, which is native to Canada's far north, is a rural Canadian cuisine staple. Caribou, often known as reindeer, is not grown, but rather hunted, ensuring that the meat you consume comes from a real wild animal. Because its availability varies from season to season, you may come across a similar stew cooked with moose or venison. Potatoes, carrots, celery, and onion are common additions to the stew. If you can take your mind off Rudolph, this makes a filling lunch.
Saskatoon Berries Jam
Saskatoon berries are a wonderful seasonal delicacy native to southern Canada that are available during the summer months. While they most closely resemble blueberries, they are really related to apples and have a tangy, sweet flavor. This jam may be seen all throughout Canada from late June until early August. If you're lucky, you could also be able to attend a festival celebrating picking season.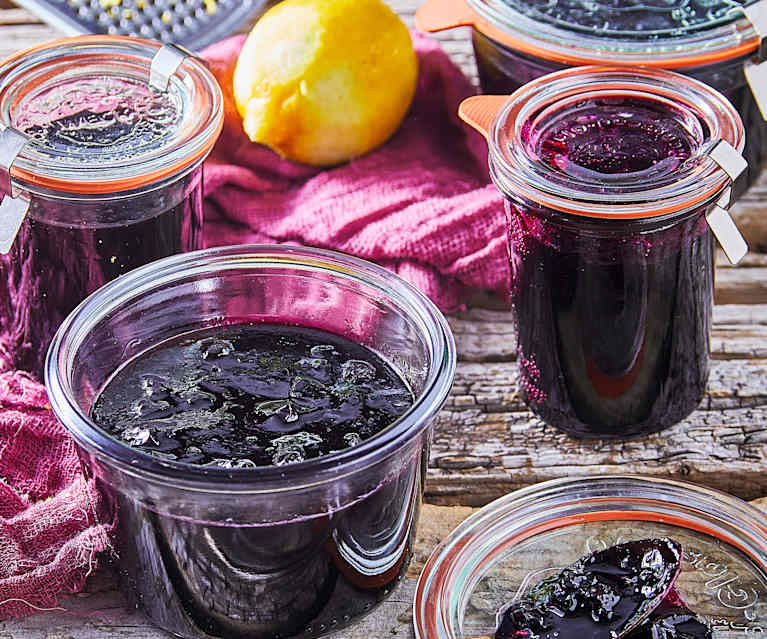 Ginger Beef
This popular Canadian-Chinese cuisine originated in Calgary and is still a local favorite. It won't win any health food prizes, but it will satisfy your appetites for fried and candied beef in a sweet ginger sauce.
Montreal-Style Bagels
This unusual bagel variant is from Montreal and differs from traditional American bagels in a number of ways. It's baked in a wood-fired oven and, unlike sourdough bagels, it's sweetened with honey. You can even watch them bake while you eat at select Montreal bagel shops. The two most common varieties are black seed (poppy) and white seed (sesame). You should try this food in Canada.
Flipper Pie – Unique food in Canada
Flipper pie is a typical eastern Canadian delicacy that is exactly what it sounds like: a meat pie made from hunted harp seal flippers. It's mostly available in Newfoundland and Labrador between April and May, when the annual seal hunt takes place. The flavor is sometimes compared to that of dark flesh chicken or rabbit.
Donair
This version of the classic doner kebab utilizes sweet donair sauce (condensed milk, vinegar, and sugar) instead of the usual white sauce. It is the official cuisine of Halifax, Nova Scotia. This Middle Eastern dish has taken over Halifax, primarily as street food and in pizza restaurants. Give it a shot.
Former Canadian Prime Minister Joe Clark once said, "Canada has a cuisine of cuisines. A smorgasbord, not a stew pot." Every Canadian, from the solitary trappers and oil-rig workers in the country's far north to the cosmopolitan citizens of its great southern cities, has a unique relationship with the country and its food.
Related Articles About Canada:
5 Myths About Canada That Make Foreigners Misunderstood
The Best Breathtaking Natural Wonders in Nova Scotia, Canada